With a combined pitching no-hitter behind Seniors Lucas Moore, Cole Kaase, and Sophomore Cade Nelson, the Katy Varsity team shut down Tompkins in game 2 to win the 2023 6A Region 3 Quarter-Finals. Seniors Brady Englett and Nayden Ramirez led the Tigers in batting during the series sweep with an average of .571 and .429 respectively. The team had a combined 15-hits for both games.
In game 1, Senior Caleb Koger, Junior Aaron Brashear, and Sophomore Cade Nelson pitched for the win. Katy clawed back from a 3-0 deficit to take the game 3-4. The Tigers face Clear Springs in Semi-Finals.
A big thank you to @Louis.Pics on Instagram for these amazing playoff photos!
Game 1
May 18, 2023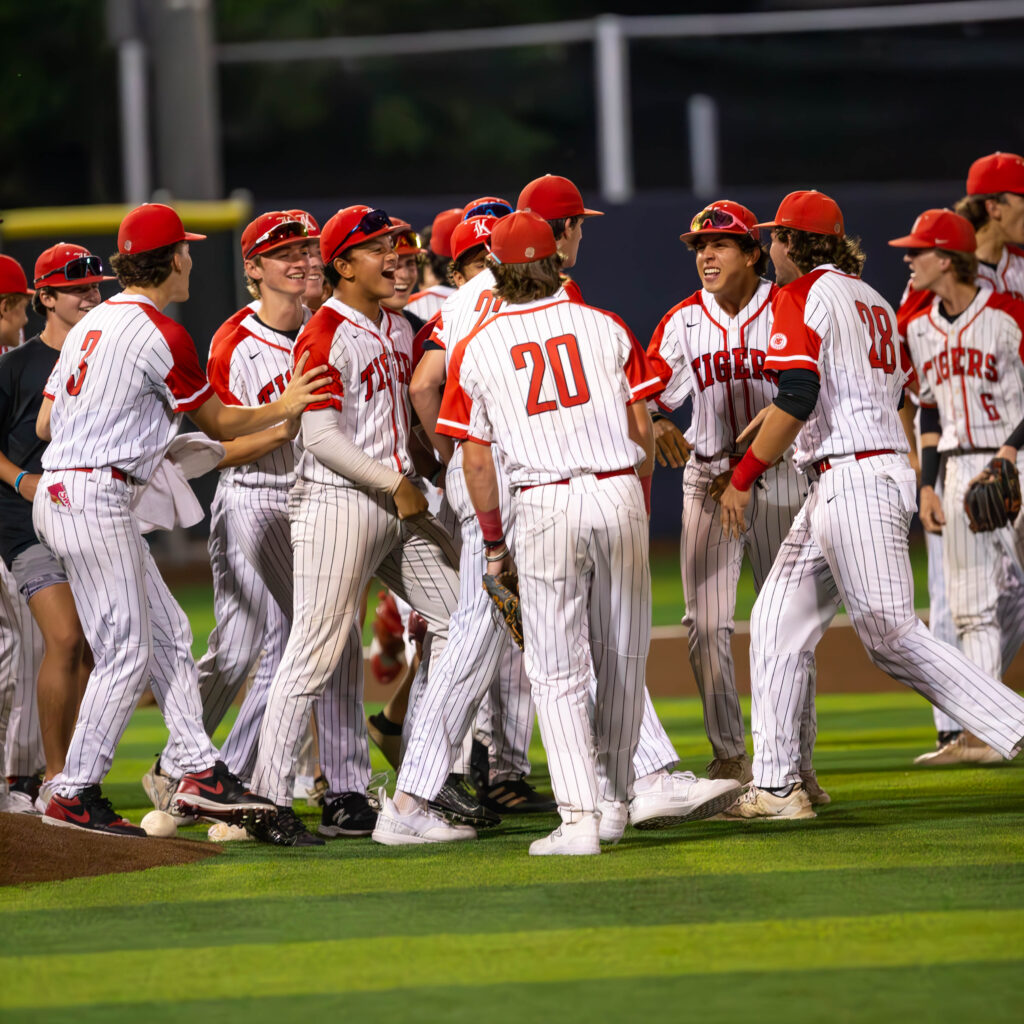 Game 2
May 20, 2023